Not all trash is equally useful for an aspiring entrepreneur. This is due to changes in legislation in recent years. Only the regional operator has the right to collect, remove and dispose of solid municipal waste. This includes food waste, spoiled things — everything that appeared in the process of satisfying personal and domestic needs. If something like this ends up in the trash bin of a company or individual entrepreneur, it is also considered solid municipal waste.
The regional operator — one or more — is selected by the authorities of the entity on a competitive basis for a period of up to 10 years. In theory, you can start your own company, participate in a competition, win it, and provide yourself with a job for the next few years. In this case, you will receive the right to haul off, sort, and dispose of waste. In practice, it is better to evaluate your strengths critically. If you are an aspiring entrepreneur with no connections, you have few chances of winning a competition. However, optimists full of enthusiasm can try.
What Waste Can You Earn on?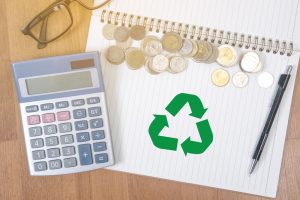 If you are looking for a niche with a lower threshold of entry, it is better to pay attention to the recycling of production and consumption waste, which include useful components. Such waste is created by both the population and enterprises. This is, for example:
junk, including beverage cans;

LED bulbs;

mercury lamps, thermometers, other products containing mercury;

wastepaper;

tires;

polyethylene;

glass containers;

batteries and accumulators;

electrical appliances.
In total, the list contains 182 positions.
How to Start Making Money on Waste Disposal: Think Over the Details
In addition to the usual questions for a situation, it is worth asking the following:
Where will you get the raw materials from?
There is a direct dependence on what you choose for recycling. For example, in many cases, it is possible to collect raw materials from organizations for which this waste is a by-product of manufacturing. For the collection of some types of waste, you can also receive additional money from enterprises. For example, companies are required to enter into contracts for the disposal of mercury-containing lamps, if they use any.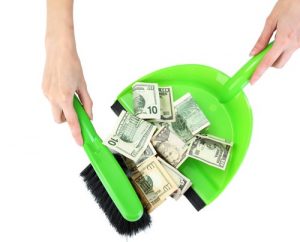 You can appeal to the environmental awareness of the population and install containers for plastic, glass, etc., or organize actions for the separate collection of waste, or pay for the delivery of the waste you need
Finally, there are waste landfills. The regional operator is also responsible for the disposal of solid municipal waste. But plants for sorting and recycling of garbage are not located on every corner, not even in all regions.
Where will you sell the recycled waste?
Let's say you collect batteries and get iron, manganese, zinc, potassium, and nickel from them. And what then? You need to clearly understand who can use it and how much you can earn from it.
Equip the Workshop
Manufacturers offer ready-made lines of equipment for waste processing — turnkey. You can use such a kit or choose each item yourself. In any case, you should understand the technology of work to find the optimal solution, not to pay too much but also not to be left without the necessary device. At this stage, you need to think about employees.
Register a Business
It is not enough to simply create a company and register it in the tax office. Collection and recycling of waste is a licensed activity, so you will have to obtain a corresponding document. 
Establish the Collection of Raw Materials
Fortunately, you thought about where to get it in advance. So, all that remains is to organize the process. For example, you decided to accept wastepaper and installed containers for this. You have to decide on the frequency of waste collection, hire a car and negotiate responsibilities with the employees who will collect and bring the paper for recycling.
Things to Remember
It is almost impossible to get started quickly. It will take 3-4 months on average to process the documents.

It will not be cheap either. The initial investment will amount to several million — the amount depends on which type of waste you choose.
Garbage recycling is the future, but developing countries are only at the beginning of their journey. So, it can be a great forward-looking business.